Quest Dance Center Mission Statement 
It is our mission to offer a distinctive and unique experience to all students, and to up hold an excellent reputation for inspiring people to be the best dancers they can be. The Success of each dancer is a result of great teamwork between Quest dance center and our Quest Families. Our instructors strive for excellence in all areas and work to create an atmosphere that is friendly and family-oriented.Quest dance center will instill positive thinking and a great sense of creativity for all members to explore and express their love of dance.
Quest Dance 2020/2021 Update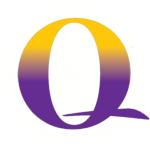 All are Welcome! 
3820 Kemp Road Kemp Road Beavercreek Oh 45431 (937)306-8733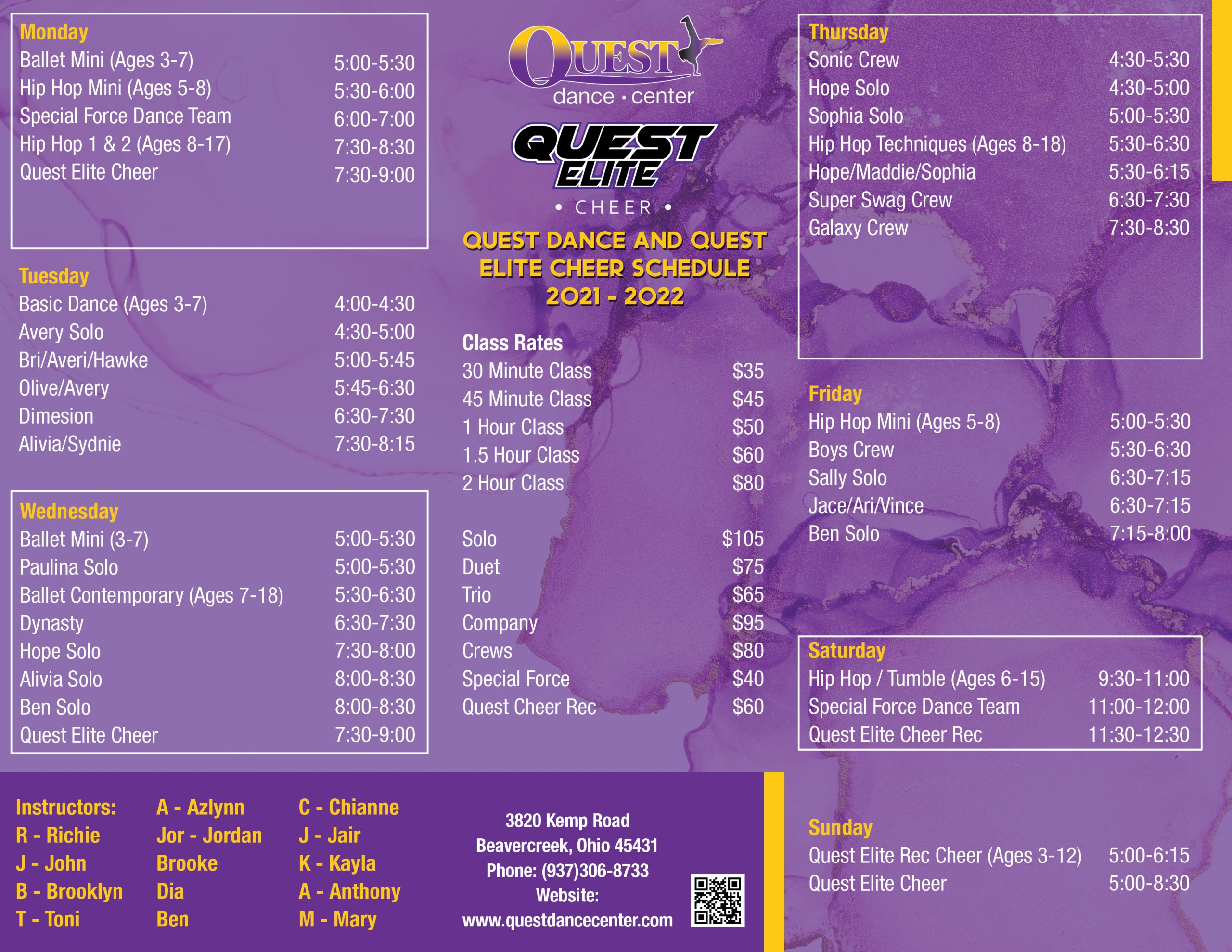 30 MINUTE CLASS
+ 30 minute class
+ 1 Class per week
+ Make up classes available each week
45 MINUTE CLASS
+ 45 minute class
+ 1 class per week
+ Make up classes available each week
60 MINUTE CLASS
+ 60 minute class
+ 1 Class per week
+ Make up classes available each week
+ 90 minute class
+ 1 class per week
+ Make up classes available each week
Crew Comp CLASS
+ 120 minute class
+ 1 Class per week
+ Make up classes available each week
Company
90 minute class

1 class per week

Make up classes available each week
Solo Lessons
30 minute class
1 class per week
Make up classes available each week
Duets
+ 45 minute class
+ 1 class per week
+ Make up classes available each week
Trio Lessons
45minute class

1 Class per week

Make up classes available each week
Special Needs Dance
60 minute class

2 class per week

Make up classes available each week