Quest Dance Center Mission Statement 
It is our mission to offer a distinctive and unique experience to all students, and to up hold an excellent reputation for inspiring people to be the best dancers they can be. The Success of each dancer is a result of great teamwork between Quest dance center and our Quest Families. Our instructors strive for excellence in all areas and work to create an atmosphere that is friendly and family-oriented.Quest dance center will instill positive thinking and a great sense of creativity for all members to explore and express their love of dance.
Quest Dance 2020/2021 Update  
Quest Dance Covid-19 Safty Guildlines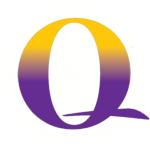 Sep 1 , 2020
Quest Dance Center New Policies and procedures for July 2020.
Please take a minute to read through these guidelines to familiarize yourself and your dancers with our new procedures.
Parents must conduct their own health assessment of their dancer prior to arriving to the studio. This includes taking temperature and discussing all COVID19 symptoms.
Waiting areas will be open to parents but we still recommending Parents and siblings to wait in their cars instead of inside the studio due to mandatory space buildings guidelines. If the limit of students and parents exceed our guidelines, parents will be instructed to wait in their cars.
Dancers are required to sanitize their hands and feet upon entering the building.
Dancers need to arrive to the studio in dance clothes. There will be no changing allowed in the bathrooms. Dancers are encouraged to wear a cover-up to and from the studio as desired.
Anyone age 6 and up must wear a mask to enter the building. This includes staff. DANCERS WILL ONLY WEAR THEIR MASK WHILE IN THE HALL AND BATHROOM. DANCERS WILL HAVE THE OPTION TO PULL THEIR MASK DOWN TO THEIR NECK WHILE DANCING TO MAKE SURE THEY CAN BREATHE EASILY.
The drinking fountain will be still closed until further notice. Dancers are encouraged to bring their own water bottles or they can buy water bottles at our front desk.
There will be no eating in the studio. Dancers should not bring any food or snacks into the building.
Temperatures will taken from Students before class and Coaches.
If we noticed none of these guidelines are not followed, we will instruct you to stay home.
Please come ready for dance.
Thank you for your continued patience and understanding through all these new changes. We appreciate everyone's commitment to safety and we can't wait to see you in class.
Quest Dance Center
             All are Welcome! 
3820 Kemp Road Kemp Road Beavercreek Oh 45431 (937)306-8733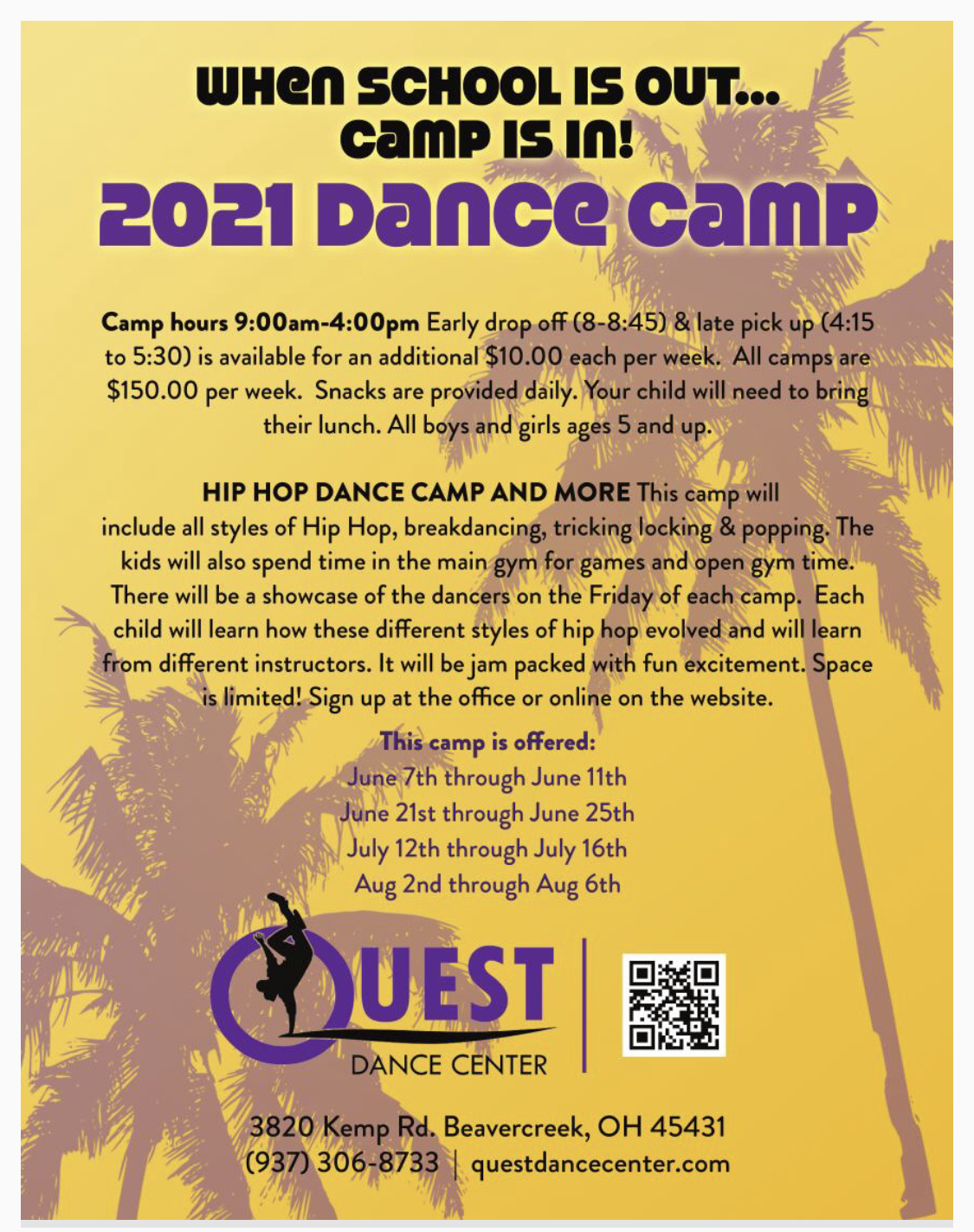 30 MINUTE CLASS
+ 30 minute class
+ 1 Class per week
+ Make up classes available each week
45 MINUTE CLASS
+ 45 minute class
+ 1 class per week
+ Make up classes available each week
60 MINUTE CLASS
+ 60 minute class
+ 1 Class per week
+ Make up classes available each week
+ 90 minute class
+ 1 class per week
+ Make up classes available each week
Crew Comp CLASS
+ 120 minute class
+ 1 Class per week
+ Make up classes available each week
Company
90 minute class

1 class per week

Make up classes available each week
Solo Lessons
30 minute class
1 class per week
Make up classes available each week
Duets
+ 45 minute class
+ 1 class per week
+ Make up classes available each week
Trio Lessons
45minute class

1 Class per week

Make up classes available each week
Special Needs Dance
60 minute class

2 class per week

Make up classes available each week